Scrubd produces medical scrubs, scrub caps, physio scrubs, doctor scrubs and other related clothing to medical practitioners in all parts of South Africa. 
Read more about us in the

Pay

fast blog by clicking here
Who we are
Scrubd is a South African seller of high quality affordable medical scrubs and personal protective equipment (PPE) such as scrub caps, masks and hand sanitizers. We are Proudly South African and therefore source all our materials locally in order to support our surrounding local businesses and help them grow.
Scrubd was founded in February 2021 as a brainchild born from the necessity to succeed after a Global Pandemic greatly impacted peoples lives and livelihood.
Scrubd is committed to providing unique, durable and affordable products to all the people of South Africa. We are also open to collaborate with other local South African sellers who share our vision. If you would like to collaborate with us, leave us a message here.
Scrubd is s constantly evolving and expanding its reach, with new partnerships being formed all the time. We are constantly looking to provide value to our partners and clients by catering to their specific needs. We recognize that your job is fast-paced and difficult at times – we therefore look to provide the perfect scrubs so that you can be comfortable for any task at hand.
We have collaborated with suppliers in Durban as well as Cape Town and look to build on these relationships and expand in order to bring you the best quality and affordability around! One of our main goals is to provide scrubs to all of South Africa and beyond.
Medical Scrubs for sale

We currently provide scrubs in different fabrics such as Cotton-Twill, Polycotton and our very own flavour of Mini Matte. Our scrubs are tailored and organised into unique categories including Colour Scrubs, Floral Scrubs and Pattern Scrubs – all of which are available in our
shop
Why choose us?
We are dedicated to providing affordable medical scrubs, doctor scrubs and other PPE to anyone who needs it. So far we have happy customers from all around South Africa and deliver to all places including Durban, Cape Town, Johannesburg, Pretoria, Port Elizabeth, Pietermaritzburg, Soweto and more or less everywhere in between! We even stretch as far north as the Northern Cape.
Trusted Partners: We make use of secure payment gateways such as Payfast and Yoco – two of South Africa's leading Payment Gateways. We accept all major payment methods including credit/ debit cards, Visa, Mastercard, Snapscan, Zapper, Masterpass and Instant EFT (by Payfast).
Delivery: We make use of various delivery options including PAXI delivery to your nearest related PAXI point (i.e. PEP store) or standard courier delivery right to your door. Here is some more information on our delivery options
Local is lekker: We buy local materials to support other local sellers. Our scrubs are typically made in Cape Town or Durban and then delivered to the rest of South Africa.
Variety: We collaborate with other local sellers to bring you more products and services. Our products make use of a range of fabric and materials all built for specific needs and niches
One of a kind: We provide unique and affordable medical scrubs for sale to all of South Africa.
Inclusivity: All of our scrubs are unisex, made with comfortable and breathable material. We have a generous tailored sizing to cater for all body and skin types. Don't hesitate to Contact us if you need any assistance or have any questions with sizing!
Customers love us: Proven track record of quality and affordability. Just ask our customers!
Start-up, but just getting started: We have a wide range of medical scrubs and disposable face masks that rival even the biggest stores.
We are constantly expanding our range. Keep an eye out in our shop or social media for our latest products.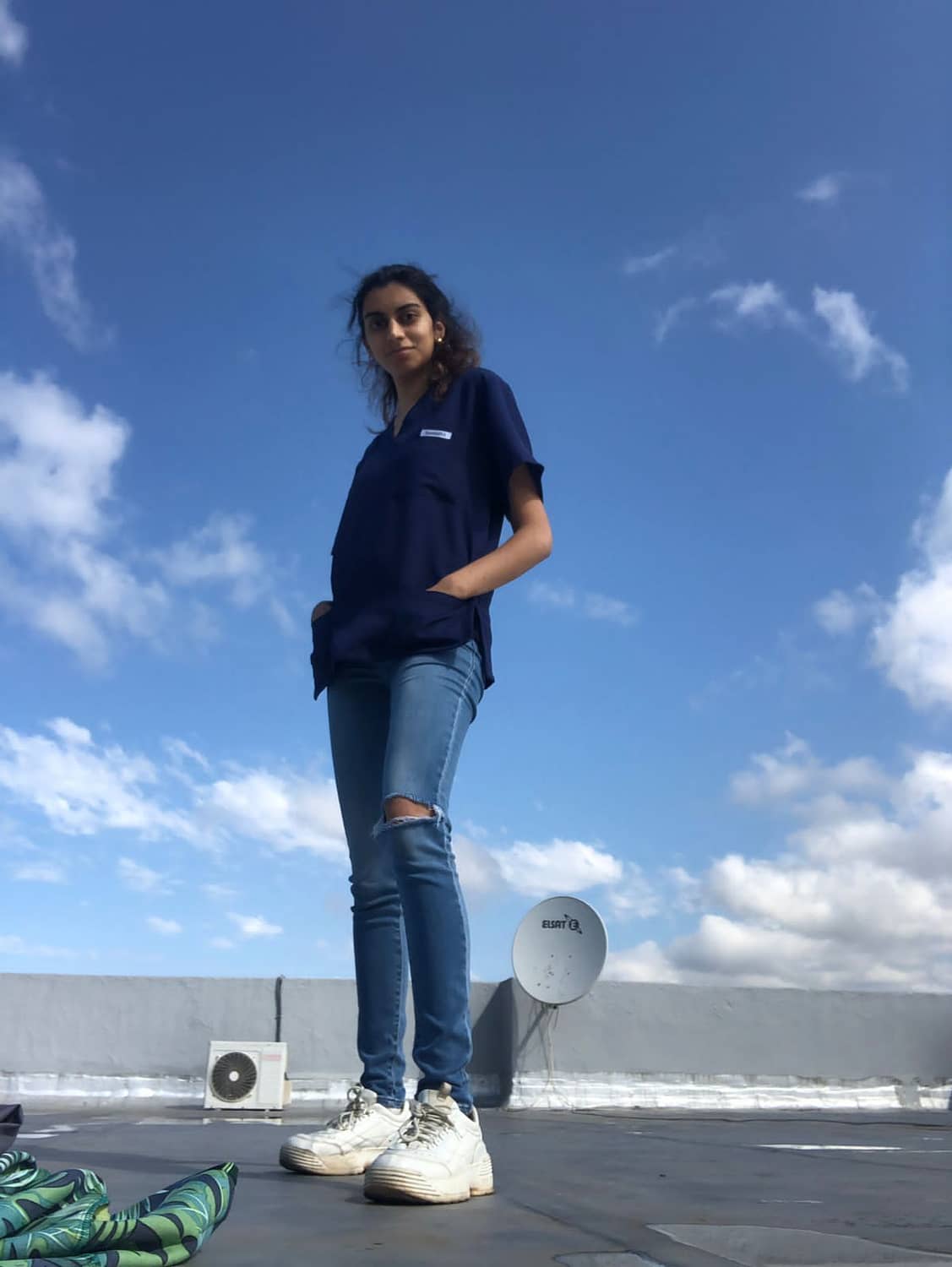 Royal Navy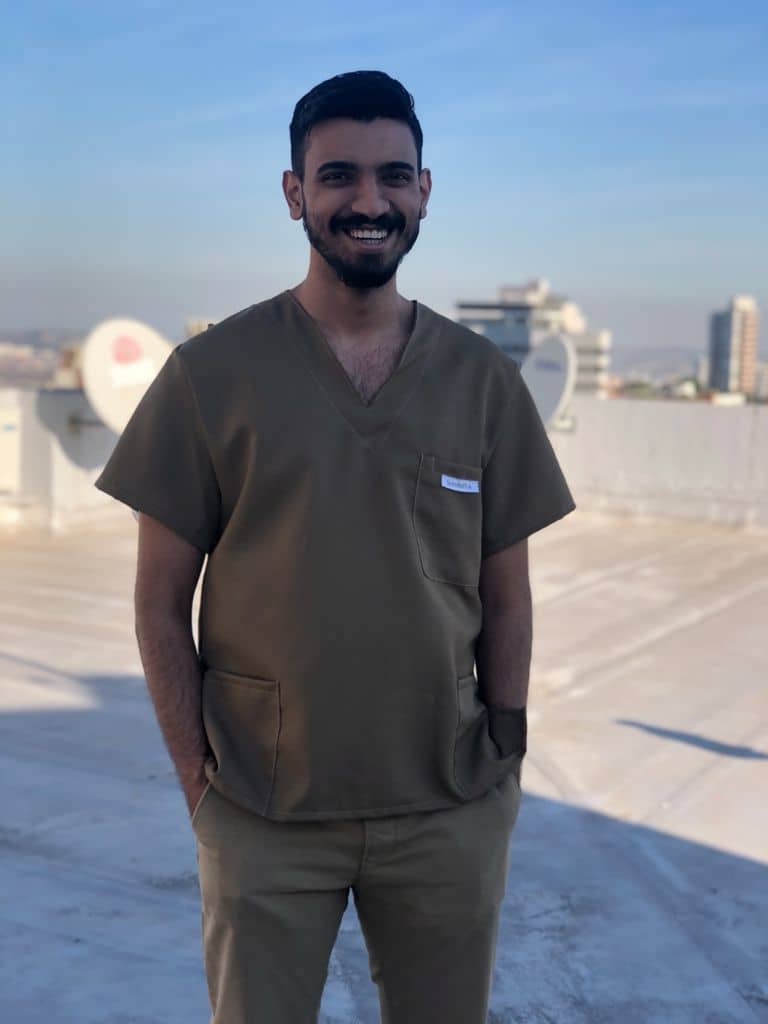 Khaki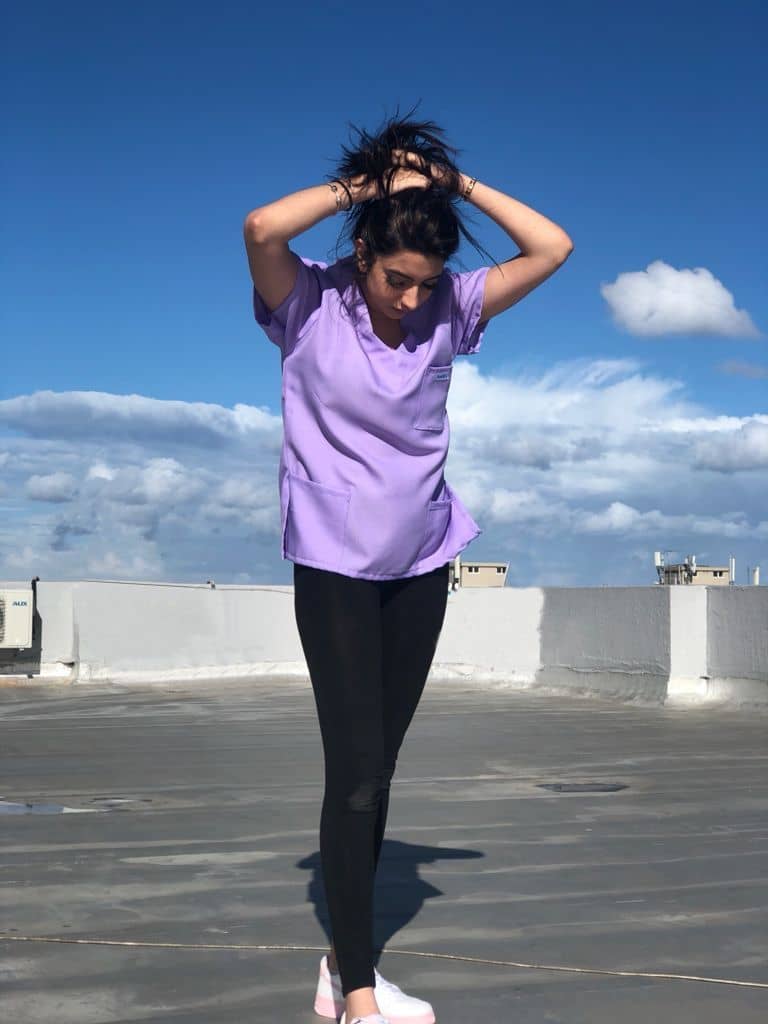 Lush Lavender
Say hi and connect with us! Follow @ScrubdSA on Instagram! We show off our latest medical scrubs for sale here.
Tag us in your pictures and stand a chance to be featured on our Instagram Stories and Website! 
See anything you
like
?
Check out our full range of scrubs and other personal protective equipment.